Virtual Workshops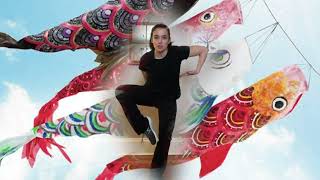 Creative Movement: The Virtual Experience
When a child's education must take place away from the classroom, learning can be a challenging experience. How do we, professional artists who have been given the responsibility of opening up the world of movement to young people, succeed in continuing the positive learning process that has been taking place in the classroom? What can we create that can step into a child's home (in a virtual way) that is fun and interactive while still accomplishing the goals of learning originally established?
Using technology and online experiences, our dancers guide young people into the world of dance, movement and creativity in engaging and unexpected ways. Our action filled short videos can be designed for students to do on their own or while under the guidance of an adult. Our creative movement workshops expand a student's understanding of the art of modern dance and offer an exciting kinesthetic learning experience for topics within their school's curriculum.
ESDC dancers and their Artistic Director, Ellen Sinopoli, work in collaboration with their education partners to develop a positive online learning experience for students. Thought is given to length of each online session, scripting for these sessions, editing components that will make each session more engaging, feedback and suggestions from fellow ESDC dancers and Ellen Sinopoli, dissemination of the videos in a timely manner — AND, of greatest importance, inviting all the students to join us and DANCE!
Recommended grades: K-12
For booking or more information about this and other Arts in Education programs, please contact our AIE coordinators at  [email protected]