ELLEN SINOPOLI
Artistic Director
ELLEN SINOPOLI founded the Ellen Sinopoli Dance Company (ESDC) in 1991, after settling in the Capital Region from Boston and NYC. Over the past quarter-century, Ellen Sinopoli has choreographed 100 new works and her many artistic collaborations and projects serve as a conduit to bring together talented artists (both regional and national) from varied genres that include visual artists, sculptors, architects, composers and musicians, poets and storytellers, videographers, photographers and physicists. ESDC dancers serve as a muse for Sinopoli's creative process. Applauded for their consistent excellence and artistry, their movement imaginings, unique artistry, and deep professionalism add to the choreographic process.
Beyond her role as Artistic Director and choreographer, Ellen is also noted for her talents as a master teacher and for her efforts to educate young people about dance. She was Coordinator of Dance Programming at Russell Sage College until her retirement in 2020. She has taught at Siena College, Skidmore College, Union College, Albany Berkshire Ballet, Saratoga City Ballet and Guilderland Ballet, among others.
Ellen and ESDC were featured in the March 2019 issue of HERLIFE Magazine. In 2016, Ellen was one of thirteen women featured in the Time Union's [email protected] magazine highlighting women in the arts. Ellen has appeared on "Schenectady Today", WAMC's Roundtable and WMHT's Local Artist interviews for PBS' Fall Arts Festival and WMHT's "Our Town Troy". In 2002, she received the "Educator of Excellence" award from WTEN, an affiliate of ABC. She was one of the 100 "Women of Excellence" honored by the Albany-Colonie Regional Chamber of Commerce in 2000 and was a recipient of the 2000 Arts Awards from the Albany/ Schenectady League of Arts in the Capital Region of NYS.
MAGGIE CIAMBRONE
MAGGIE CIAMBRONE is a native of Easton, PA. She received her early dance training at Stage Door Studio of Wilson, PA and then went on to the Lehigh Valley Charter High School for the Performing Arts under the direction of Kim Maniscalco. In May 2014, Maggie graduated summa cum laude from the University at Buffalo with a BFA in Dance. While in Buffalo, she performed with Zodiaque Dance Company for three years and did various other projects under the direction of Melanie Aceto. She attended the Alvin Ailey School and the LehrerDance intensive, took workshops at Dance New Amsterdam, and in 2013 received a full scholarship to attend the American Dance Festival in Durham, NC. Maggie is in her seventh season with ESDC and is an Arts in Education Coordinator for the company.
ERIN DOOLEY
ERIN DOOLEY began her early dance training at Saratoga City Ballet in Saratoga Springs, NY, as well as local summer programs such as Saratoga Summer Dance Intensive (SSDI) and New York State Summer School of the Arts (NYSSSA). After completing the Trainee Program at Joffrey Academy of Dance, Official School of the Joffrey Ballet, she went to SUNY Purchase to major in dance. She graduated summa cum laude in January 2019. During her time at Purchase, Erin studied abroad at Codarts in Rotterdam, The Netherlands. She also traveled to Guatemala with non-profit organization, JUNTOS, to teach and perform dance for underprivileged communities. Erin is thrilled to be a part of ESDC for her fourth season, and serves as an Arts in Education Coordinator.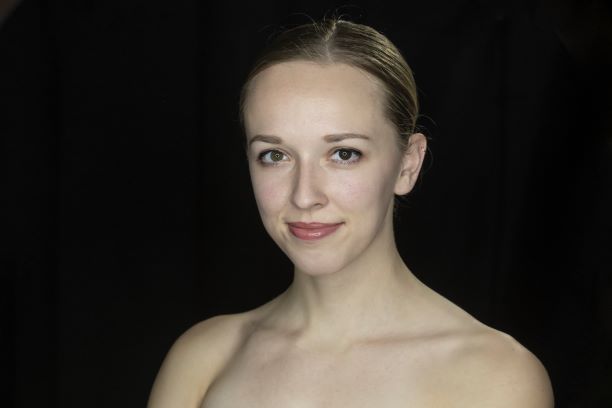 EMILY GUNTER
EMILY GUNTER graduated magna cum laude from Skidmore College in 2019 with a BA in Dance and Classics. She has performed works by Paul Taylor, Martha Graham, Stephen Petronio, Doug Varone, and Ronald K. Brown, as well as Skidmore faculty Denise Warner Limoli, Mary Harney, Debra J. Fernandez, and Erika Pujič. In 2019, she presented original choreography inspired by Ovid's myth of Pygmalion at the Frances Young Tang Teaching Museum alongside a curated selection of sculptures from the Tang's permanent collections. Originally from Hartford, CT, she is an avid tap dancer. This is Emily's second season with the company.
ANDRÉ ROBLES
ANDRÉ ROBLES is a graduate of the Joffrey Ballet School NYC. While a student at JBS he had the opportunity to perform with the Joffrey Ballet in works by noted choreographers Gerald Arpino, Peter Pucci, and Margo Sappington. Prior to his time at JBS he studied at the Ailey School where he danced in works by Dwight Rhoden, Nacho Duato, Troy Powell, Pedro Ruiz, and Judith Jamison. He also studied at Teatro Colon in Buenos Aires, Argentina where he danced in works by George Balanchine and Marius Petipa. He hails from Brooklyn, New York. He has presented his own choreography at The Arts Center of the Capital Region as part of Troy Night Out. André joined the company in 2009.
SARA SENECAL
SARA SENECAL holds an MFA in Choreography from Jacksonville University and a BA in Dance and minor in Education from the University at Buffalo.  Along with dancing for ESDC Sara has presented her own choreography at many locations across NYS such as The Poet's Den in Harlem, Byrdcliffe Theatre in Woodstock, The Carrier Theater in Syracuse, and The Egg PAC as the choreographer for ESDC's Egg Kids Project. In 2018, she was the winner of Nacre's "So You Think You Can Choreograph" Showcase in Saratoga Springs.  Sara joined the faculty of Russell Sage College in 2018.  She is originally from Schenectady, NY where she studied at Merritt Dance Center under Mara and Marlene Merritt. Sara has been with the Ellen Sinopoli Dance Company since 2010 and is an Arts in Education Coordinator for the company.
LAURA TEETER
LAURA TEETER hails from Minneapolis, where she began her early training. She graduated magna cum laude from The Boston Conservatory with a BFA in Dance Performance, where she performed in works by José Limón and Seán Curran. While in Boston she co-produced a concert of her choreography and performed as a guest artist with Zoé Dance. Since joining the company in 2004, she has choreographed for ESDC, and collaborated with fellow ESDC dancers on Obsequi, a multi-media art event held in Albany's historic St. Joseph's Church, and as part of Trashion at Revolution Hall in Troy. She has presented work at Choreography on the Edge in Woodstock, NY, the Emerging Choreographers Project in Albany, the Chapel and Cultural Center at RPI, the Albany Center Gallery, the Dragon's Egg in Mystic, CT and the Arts Center in Troy as part of Troy Night Out. She serves as the Assistant to the Artistic Director of ESDC and is also on the faculty of Siena College.