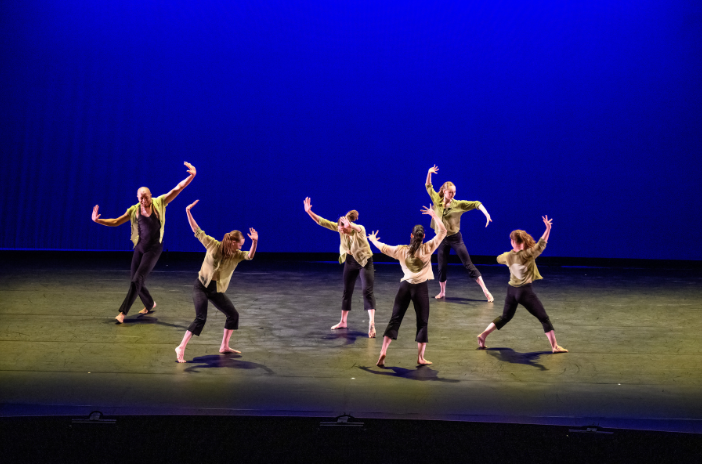 The Ellen Sinopoli Dance Company is pleased to join the student dancers and choreographers of the Russell Sage dance division in this concert featuring solo and ensemble works by students, faculty, and ESDC!
This year's concert is produced by ESDC dancer and Sage professor Sara Senecal. The Russell Sage dancers will perform ensemble pieces created in class, as well as self-choreographed solo projects. ESDC will perform three selections from its current repertory.
Tickets are available through the RSC box office by calling (518) 244-2248.
ESDC's current repertory includes the full company in an exhilarating excerpt from "Brink" (2009); a quartet of women in the fierce "Compas" (2008) to music by flamenco guitarist Maria Zemantauski; plus, ESDC dancer Emily Gunter will perform the solo "Becoming" (2006). We hope you'll join us!
There are two shows: Saturday, November 18 at 7pm and Sunday, November 19 at 2pm.