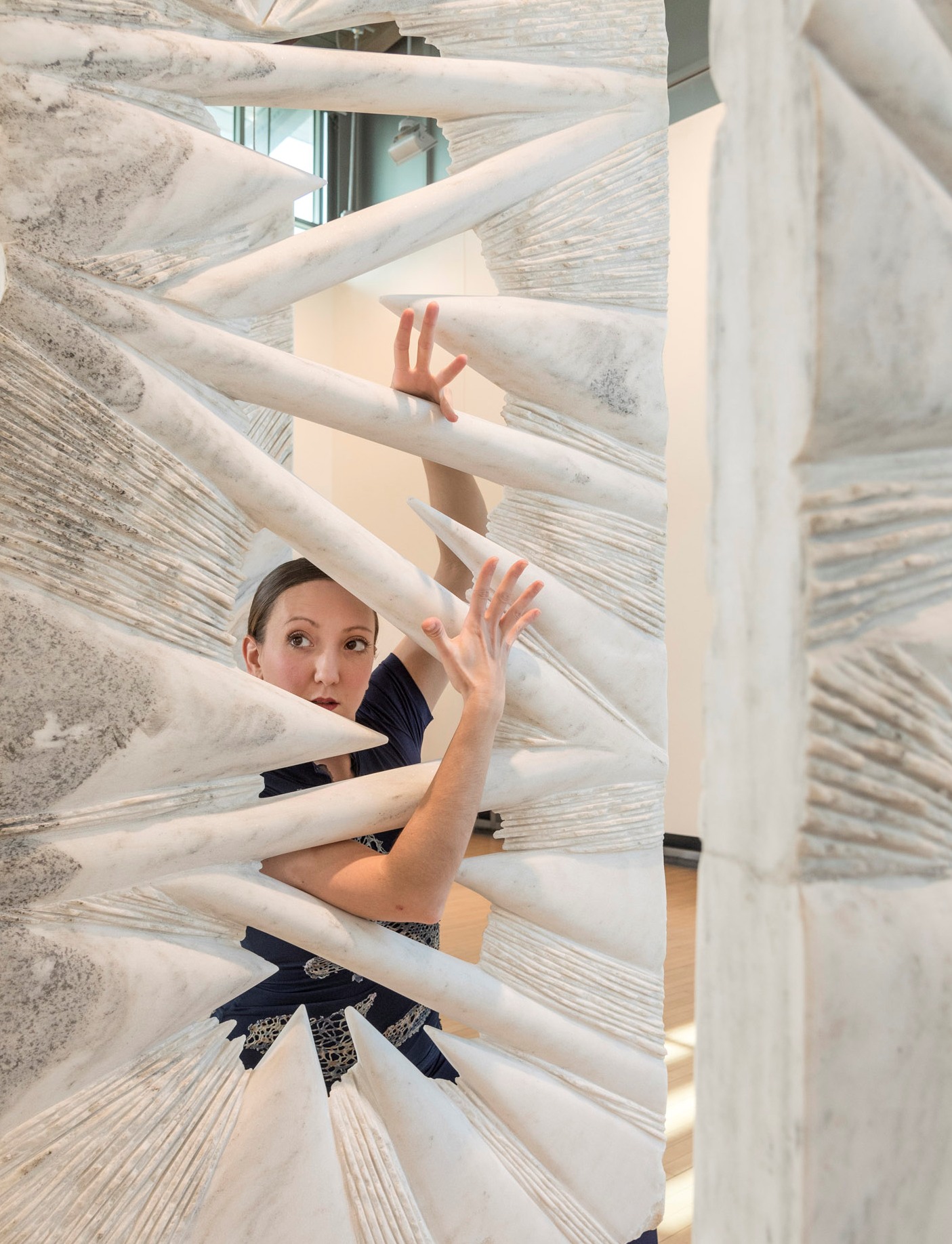 THE WELLS PROJECT
ELLEN SINOPOLI, choreographer
CAROLINE RAMERSDORFER, sculptor
JOHN VAN ALSTINE, sculptor
MARIA ZEMANTAUSKI, musician
BRIAN MELICK, musician
ELLEN SINOPOLI DANCE COMPANY, performers
To view a short video about the project, please follow this link: https://www.youtube.com/watch?v=1bLqExEuAPc
The Wells Project is an ambitious collaboration that expands upon ESDC's artistic vision as never before. Our concept is to create a site specific multifaceted film that encompasses the choreography of ESDC, the internationally renowned sculpture opus of John Van Alstine and Caroline Ramersdorfer and the exceptional musicianship of guitarist Maria Zemantauski and percussionist Brian Melick. The setting is in Wells, NY at the studios of Van Alstine and Ramersdorfer, formerly the Old Adirondack Lumber Company on the Sacandaga River. The Wells Project will begin production in the fall of 2023. 
This artistic adventure is filled with unlimited and unique possibilities that will come from a deep immersion into the raw components of each sculptor's creative process. The artists will work in tight collaboration as they delve deeply into ideas that surround the internal cellular aspects of marble; explore the unexpected sense of weight and floating when natural stone and man-made objects are combined; build upon the critical role of gravity within both dance and sculpture. All to interlace and layer upon each other as they create a uniquely imaginative experience.
We hope that you will help us to embark on such a remarkable adventure and opportunity for ESDC! 
To support this project please click below!